Empiribox Ltd
Recruitment Solutions have helped Empiribox, a primary school science firm, by filling temporary warehouse vacancies – often at very short notice.
Our ability to do this quickly and reliably has resulted in a growing and successful partnership.
"We have only worked with James and Recruitment Solutions a short time, but during this period he has supported us with reliable staff on temporary to permanent contracts within the warehouse.

At time of writing, we have taken on every candidate they have put forward. They have also been able to supply us at very short notice with temporary warehouse staff and drivers. We have made it clear that we will be going to them for all of our recruitment needs moving forward."

James Kilroy
Operations Director
Cannon Packaging & Logistic
Recruitment Solutions have been working with Cannon Packing & Logistics for over 4 years.
The nature of their business means they need to rapidly respond to new and ever-changing project requirements.
We work closely with them to recruit suitable candidates for each new contract.
"Cannon Packing & Logistics have been using Recruitment Solutions since September 2016.

They have always been professional and helpful through our 4 year relationship.  Nothing is too much trouble, we can call on them at very short notice and they always respond promptly and efficiently.

We hope to continue our long and prosperous relationship."

Steve Howkins
Production Manager
Evotec
Recruitment Solutions have been helping Evotec, a scientific innovation and research firm, fill vacancies for non-specialist accounting and administration roles for over three years.
"Recruitment Solutions have always provided good quality candidates to us in a timely fashion. Their speed of response and customer service has always been excellent; and they are now our local recruitment agency of choice for non-scientific roles."

Adam Duffield
HR Advisor

Bouygues
Recruitment Solutions have been providing onsite support to Bouygues, a major contractor at Oxford's busiest hospital, for over 2 years.
Regularly matching suitable candidates to vacancies for cleaners, porters and catering assistants, our ability to quickly and efficiently provide good quality resources was particularly vital during the COVID-19 pandemic.
"I have worked with James from Recruitment Solutions for just over one year and I haven't had a bad experience. I can only compliment and be appreciative for everything the agency have done for us."

Earl Downes
Domestic Manager

Thomas Homes
Recruitment Solutions have worked with Thomas Homes for over 10 years. Building a close partnership with their team, we now supply them with all of the workers they need on a weekly basis.
"We have worked with Recruitment Solutions in excess of 10 years and have always found them to offer a reliable and high standard of support to our sites throughout Oxfordshire & Berkshire.

We have used Recruitment Solutions for various different roles, ranging from Labourers to Assistant Site managers and everything in between. We would have no hesitation in recommending Recruitment Solutions to any other like minded company to ourselves."

Jackie Henderson
Head of HR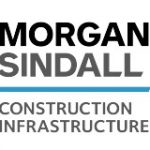 Morgan Sindall
We have supplied Morgan Sindall through their Builders Profile portal since 2013. Each site requires different assistance from Site Labourers through to Project Managers and sometimes at very short notice.
"Morgan Sindall PLC are currently using the services of Recruitment Solutions on our site; The Curve in Slough. Our consultant has been very proactive in ensuring our resources have been met. Each employee sent to us has been of a high standard. I would have no hesitation in recommending Recruitment solutions to other contacts and this is predominantly due to the consultants skills at engaging with their customers."

Gemma Kirwan
Assistant Quality Surveyor – Morgan Sindall PLC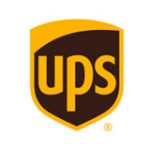 UPS
We have assisted UPS with Warehouse Operatives and Courier Drivers with their fluctuating needs at different times in the year. Over the last few years, we have had to react quickly to provide competent and reliable staff at short notice to assist them with their peak periods around Easter and Christmas.
"Recruitment Solutions have been great in providing staff, most days at short notice which has been really good for our business. The quality of staff provided is really good and whenever we have any queries or issues Recruitment Solutions are always on hand to help us straight away, thank you."

Theresa Leivars
Hub manager at Stanstead Airport depot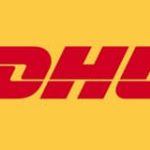 DHL
Recruitment Solutions have been a partner to numerous DHL depot's supplying Warehouse Operatives, Class 2 and Courier Drivers for a number of years. The nature of their service ensures that we work diligently to provide a reliable service to their customers.
"We have dealt with Recruitment Solutions for many years now, Recruitment Solutions supply our home delivery network on the Argos contract with drivers mates and class 2 drivers, all employee's from Recruitment Solution agency are very smart, have great time keeping and great customer service skills these are possibly the best skills to have in a very customer focused high profile contract with a major online & high street retailer."

Barry Owen
Senior First Line Manager.
Ask us to fill your vacancy
If you'd like to be one of our next recruitment agency case studies and have a vacancy you'd like us to fill for you, please get in touch.